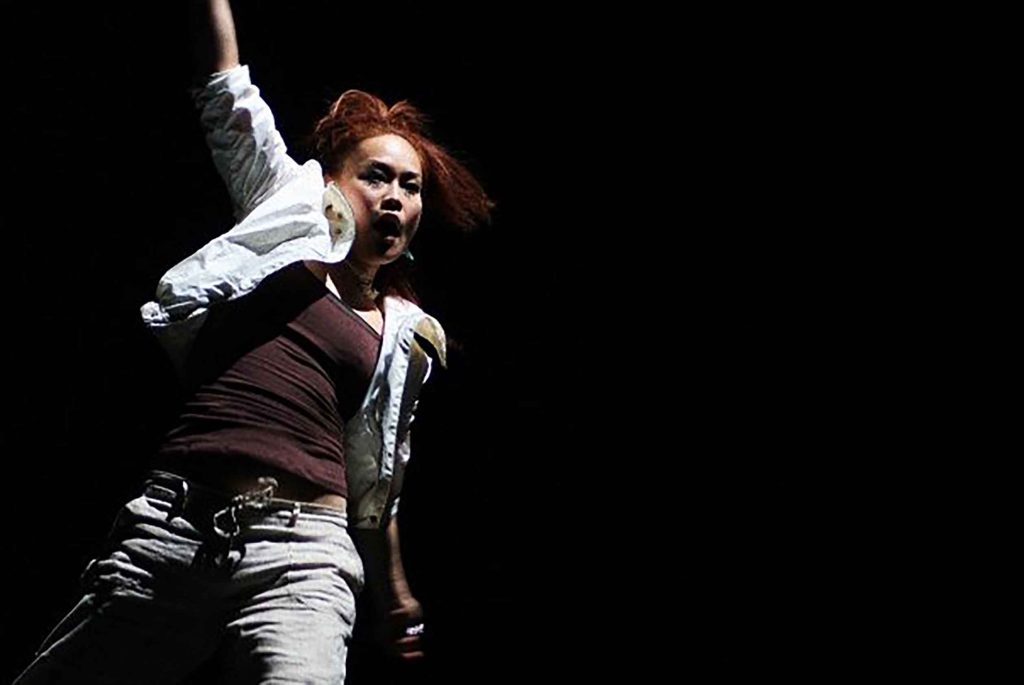 On Friday, 23rd January, dancers, choreographers, directors and party people gathered at the Indigo2 in North Greenwich for the dance networking event of the year, We-R-One.
Celebrating the first anniversary of Funk Physics Ltd, the enterprising dance company founded by Nike athlete, choreographer and dance consultant, Kymberlee Jay, We-R-One was an event to bring people together from across the UK – and in some instances, beyond UK shores – who share the vision of taking dance to new and innovative heights.
The sell out night saw a crammed venue of 1847 people and 99 performers come together in a unique event where pioneers of different styles had the opportunity to meet one another and share their ideas. The night began with a showcase of twelve acts performing on stage, demonstrating the diversity of what the UK has to offer, followed by an after party for attendees to show and prove their own talent.
Kymberlee Jay on the outstanding success of the event said: "The We-R-One event was a huge success and it was all down to the performers and attendees being so willing to share their art. This does not happen often enough in the UK and I am honoured to be able to bring so many talented people together under one roof to create an outstanding level of positive energy."
Ecstatic about the event, she also promised more similar events in the future.
"Funk Physics is now working on further events for 2009/2010 to continue creating strong networks and performance opportunities for dancers of all genres and levels of experience."
We R One Reportage
It's quarter to seven at London's O2, and the venue seems quiet in light of the event taking place tonight. People trickle through the doors of the Dome at a slow and steady pace. Indoors, the queues outside the Indigo2 are short as I pass by, leading me to believe that guests attending We-R-One share the same mentality of arriving fashionably late.
Relying on this assumption, I pop across from the venue for a bite to eat. Upon my return, the queue has doubled over on itself, snaking back past the entrance and tapering off around the corner!
The idea behind We-R-One is to bring dancers from across the UK together in one place. Observing from my place in the queue I see dancers dressed smart and fresh with telltale signs they're wearing tracksuits under their jeans. Performers' parents are discussing how proud they are to watch their children performing at such a high profile venue. Mingling within, London's top dance groups and choreographers are greeted by their students as they wait to be admitted.
Once inside, people are already throwing down. Some women have already frequented the bar as I have to edge my way past their raunchy dancing to non-raunchy music.
As more people spill in, circles begin to form on the floor. To my left are breakers. To my right, krumpers. In between, poppers are hitting beats, and taking up the rest of the space, people bubble to the music.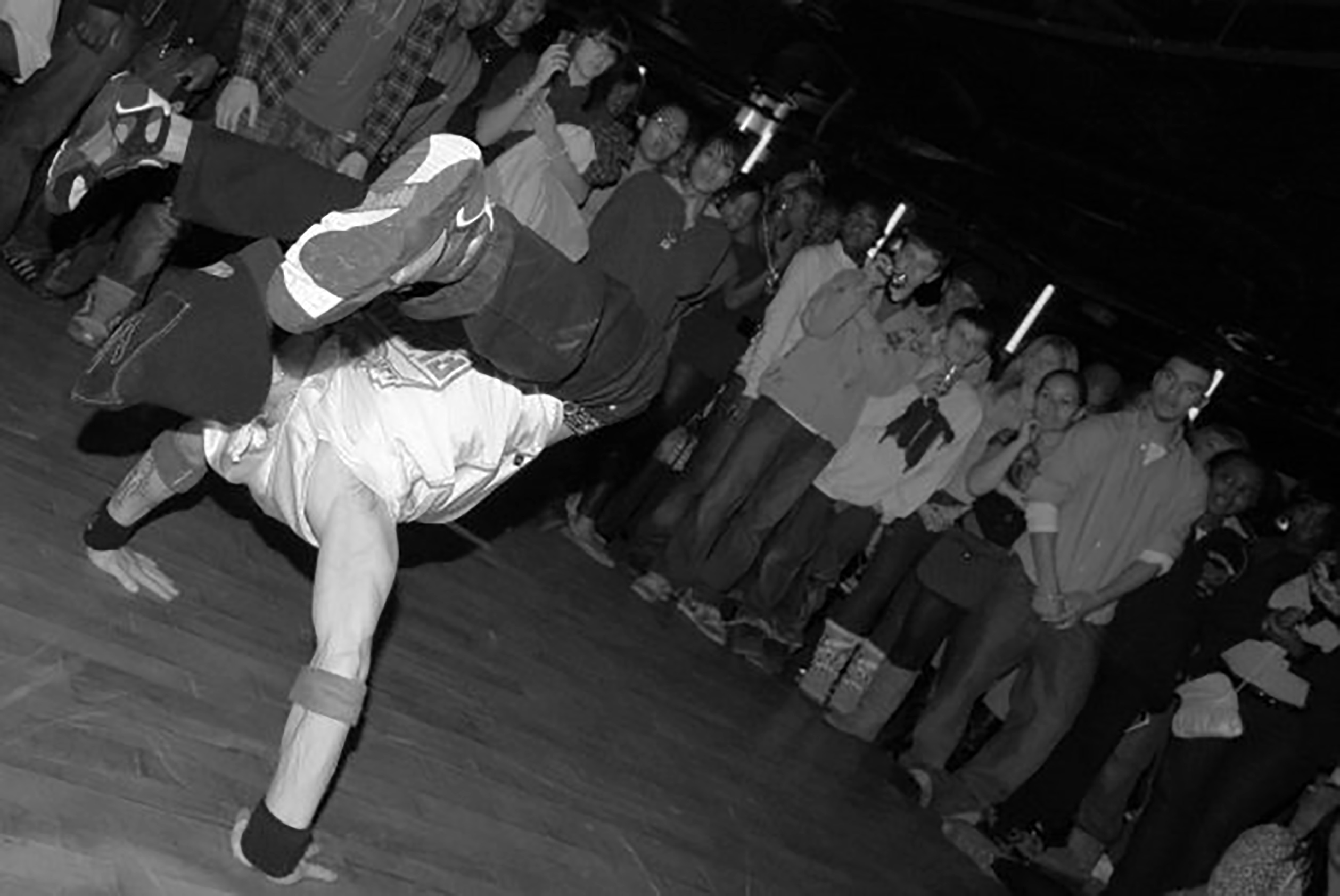 The main show was billed to start at 8.30, but glancing at my watch it's creeping past 9pm. Out of curiosity, I take a peep outside to see the queue is as long as ever!
At 9.20pm, after a delayed start, the lights begin to fade. A projector screen drops down to play a video montage of Funk Physics and company in action – classes, jams, event openings – all different dance styles in one reel, a salute to the message of bringing different people and styles together. A smartly dress Kymberlee Jay enters the stage and welcomes everyone before the show begins…
A varied performance
As well as bringing dancers from all over the country, We-R-One also brought different styles to the stage. In other words to show the variety and talent the UK has to offer. This was not just a dance event.
D-Clash performed the opening number. Formed from the ten finalists from the all-woman Nike Dance Clash event in 2007, D-Clash performed a jazz influenced number with a live drummer keeping the rhythm. This was followed by a room-filling rendition of Chad Kroeger's "Hero" sung by vocalists In'Sight. Forget X-Factor wannabes, the gentlemen did themselves proud and even joined their backing dancers in routine for their second number!
Stylinquents, Dare2Dance winners performed a mainly poppin' and tuttin' set, the highlight being a routine to MSN Messenger notification tones and throwing in some bashment for good measure. They were followed by the finalists from the same competition, trio Trixterz. Going for a less mainstream style of music, they performed funk styles to marching band versions of popular songs, and the effect worked. In Da House intended to introduce house style dance to a wider audience. Although not widely acknowledged yet, the combination of the music and routine was enough to give an idea. Having been together for four months, Unity Youth brought a varied, high energy set with lots of on-point choreography, proving that the young dancers of today are something to contend with.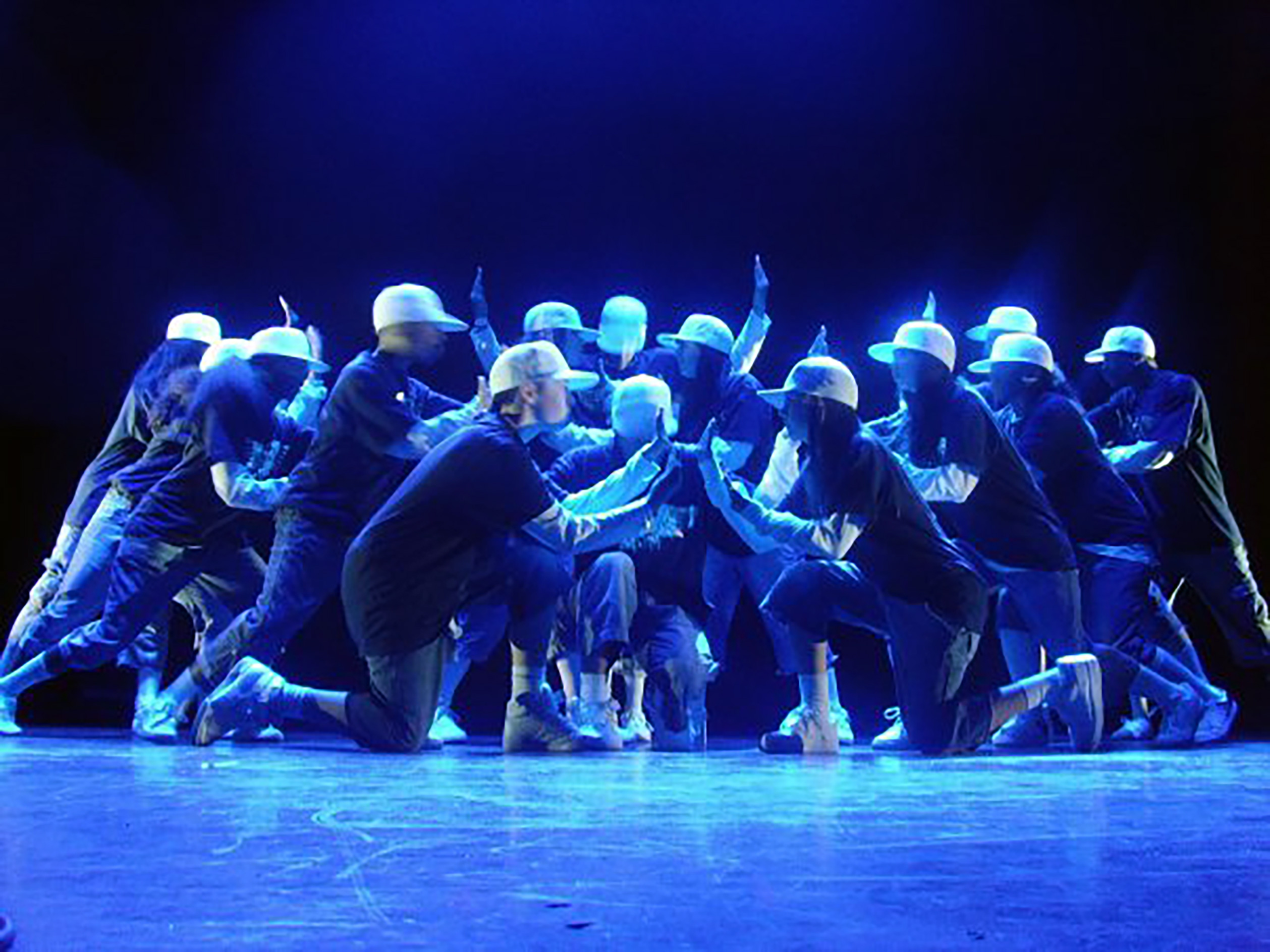 Funky house vocalist Katie Pearl kept the party going as she performed the second musical number for the night, singing her singles "Something In The Air" and "Love Universal" in a figure hugging outfit. Defining "swagger" for us, Ruthless made sure their collars were popped, although with a lot of swaggering to squeeze in, the set felt a little rushed. Animaineax slowed the pace, however, grooving to slow saxophone beats with an emphasis on the detail of dancing at a slow tempo, before throwing themselves into a woman's dance routine, to the audience's delight. Notably, Animaineax were the only group at the event to do a new jack swing number. Just for the sake of it, Kymberlee Jay put a DJ and a tap dancer together, head-to-head, to see what would happen, so DJ Mada and Junior Laniyan took it in turns to outdo each other with their mixing fingers and footwork skills. The result: an astounding combination of music and rhythm. Kenrick Sandy's Boy Blue delivered their unique style of street and popping routines, a sample of the quality material expected to be seen in Pied Piper in March. Closing the show was a beatboxing band called Duke, two MCs and one guitarist who got the after party kicked off with their incredible vocal control and high energy renditions of hip hop and dance tunes.
Overall, We-R-One was a milestone event for UK dance, bringing people together to enjoy the dance on offer and allowing attendees to express themselves during the after party. The performance line up was tight, everyone joined in to party. Best of all it was a trouble free-night where everyone got along, a merit to the positive people that represent tomorrow's hip hop generation.
TooMuchFlavour will keep you up-to-date when it comes around next year…