B-Boy Lilou, Universal Zulu Nation's New Break Order and "Zuluminati" – Exclusive Alien Ness interview
Alien Ness of Mighty Zulu Kingz and B-Boy Lilou of Pockemon Crew are at loggerheads over alleged slurs against the Zulu Nation several months ago.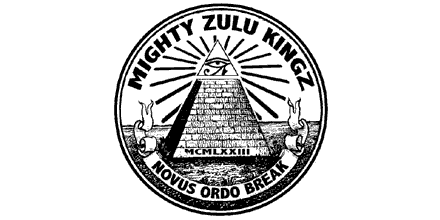 Alien Ness, president of the Mighty Zulu Kingz, the b-boy division of Afrika Bambaataa's Universal Zulu Nation, and B-Boy Lilou of Pockemon Crew and double Red Bull BC One are at loggerheads – or were – for all we know the situation has resoved itself – over alleged slurs against the Zulu Nation several months ago.
The beef started of all places, online, on the B-Boy World forum when Alien Ness under the pseudonym 'Shankavelli' posted a discussion thread claiming B-Boy Lilou, who is sponsored by Red Bull, had been proclaiming the Zulu Nation were a front for the Illuminati while teaching Red Bull BC One All Stars masterclasses across the world.
Needless to say, with the debate being posted online (and it spanned over 18 pages before moderators locked the thread) other members of the forum threw in their two cents, including other regional representatives of the Zulu Nation Worldwide and others posting screen shots of Lilou's Facebook status updates slandering the Zulu Nation (see below) leading to locals victimising members of North African chapter where rumours conflicted with religious beliefs in a modern witch hunt.
A detailed news article on the Lilou/Mighty Zulu Kingz conflict on our sister site, AllStreetDance shed light on the situation.
Interestingly MZK cashed in on the hype surrounding the accusations and produced a new emblem entitled Novus Ordo Break and issued a lengthy statement detailing what the Zulu Nation stands for in b-boying: to return b-boying to the true essence of breaking.
During the peak of the debate, Ness invited Lilou to hold a public discussion to resolve the situation and lay down the facts. So far no forum has been held.
A b-boy beef between two of the world's best known breakers, one a pioneer and the other a modern breaking idol can only last so long. With a finite number of events and with social media allowing rumours to spread like wildfire both will eventually cross path, as they did at IBE 2010 shown in the video below where Lilou 'disses' Ness by imitating his moves (with thanks to @raminetinati for the link)…
At The Notorious IBE 2011 Alien Ness will hold his famous Octagon Battle where breakers must show their skill by dancing inside a limited octagonal arena, while Lilou giving a talk on his life as a b-boy. Interestingly, both events clash on the IBE timetable…
Who knows, maybe the Illuminati accusations are a joke that got out of hand, or maybe he genuinely believes it? Let's hope the dispute is settled one way or another before too many people take sides.
Interviewed this June when Alien Ness was in town and Lilou had just departed after filming scenes for Street Dance 2, we asked Ness straight: How do you feel about this whole situation?
Alien Ness interview
Are these Illuminati accusations stupid?

It's stupid. You know what? It's so funny because this is what makes it sad: I thought he was my friend. That's what makes it sad. To the point where people started telling me I started dissing people and dissing my own friends. That's bullshit – I was just with the dog – you know what I'm saying? I was just with the dude [Lilou].
So when the proof came up I felt really upset. And I still treated him like a friend, I tried to reach out and he kept saying "I don't know what you're talking about," but then he's openly behind my back saying these things, so I felt I should go up and speak my piece.
And I made it obvious. This guy doesn't want to talk to me. I'm not saying I'm gonna kick his ass, I'm not saying let's battle – I'm not saying he's wrong! I thought he was a friend. If you believe this is the truth you should have been the first one to be like "Yo, Ness, let me tell you some stuff you might not know…" Even that way!
So I said "You know what, come to the table let's do this publicly – and I said publicly – let's come to the table, you put up your facts and show me something.
But, you have no facts, you have nothing. Nothing worth me trying to debate. Your shit is hate. And I'm gonna battle hate with hate.
I'm all for peace, I'm all for love, you guys seen me, I'm not a 'tough guy,' I'm not a violent person, none of that. However, I do believe that you should never let nobody cross a certain line. And if somebody does cross the line you should make an example so that nobody else crosses the line. And then you don't have to worry about beef and drama.
See, the beef and drama is when you take things for real and then everybody else starts jumping in and before you know it. After all that turning the other cheek, mad other people start talking shit about you because they can. Not because they have a right to, or because they know you, just because they can. And I don't think that's cool. I could say a lot of shit. But I don't.
What can you see happening now?
I'm gonna see him. Eventually. And I'm going to ask him why he did that. I wanna hear it from him, 'coz I really thought he was a friend. Why would you do that? That's all I wanna know. Why?!
With the esoteric symbolism the Universal Zulu Nation uses (see www.zulunation.com as a reference) do you think you put yourself in the position for this to happen?
Its not that we put ourselves in that position, it's just that there's so many different ways to interpret stuff. So many different ways to interpret symbols. I mean seriously. What's wrong with Egyptian symbolism? I have an Eye of Horus. This makes me a devil worshipper because I got something from a different culture? You could go out and get 'love' in Japanese, you're getting something that looks nice. I thought that [my tattoo] was nice. I just like it!
So when the new Novus Ordo Break emblem came out it was saying "the joke's on you?"
Yeah. When we came up with that concept we started that New Break Order. Everybody's feeling that. We became what they made us. We're gonna enter Freestyle Sessions as 'Zuluminati!'
The Notorious IBE is on from 9-11 September in Heerlen, Netherlands.